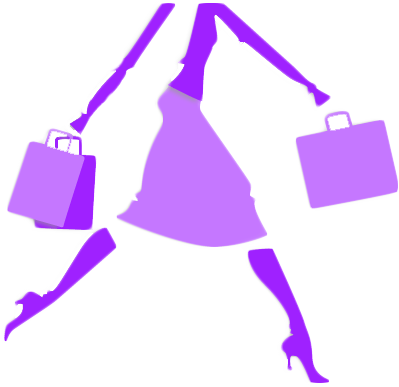 Want to change up your look?
Find what looks bring out your best features. Come with me to discover the most stimulating and fascinating fashion sites in Rome, from big name brands to the little lesser known markets of Rome, to vintage stores. Together we will discover what looks suit you best and which ones are best for your unique personality.
Not only am I am a personal shopper, but I am also an image consultant. I create outfits, even ones that are considered unusual. I have great communication skills, which allows me to really know and understand my clients. It is through this connection that I can really take care of my clients and make them feel comfortable and happy with their overall look.
My unique expertise in the art of fashion world allows me to help guide you towards making the best choices. With my tips you will transform yourself and convey confidence and coolness everywhere you go.
My team and I will meet your every requirement and give you all the tools and tips that you need to be successful and irresistible.
As your personal shopper, I will be with you ever step of the way. Together we will embark on a remarkable experience as we explore the most famous cities in Italy. With my help, your shopping experience is sure to be unforgettable.
Not sure exactly what you're looking for? Don't worry. My team and I will be happy to start you off with a classic shopping tour that covers the most famous shopping streets in all of Italy.
Book now and remember that "fashion changes but the style endures" (C. Chanel).